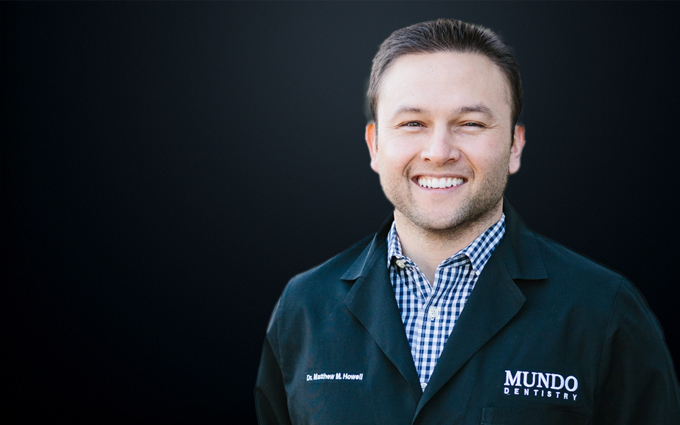 Dr. Matthew Howell graduated with honors from Winthrop University with a Bachelor of Science in Chemistry expecting to join the medical field.
It wasn't until he began shadowing local dental professionals that his passion for dentistry was sparked. He realized dentistry would allow him to work with his hands, work within a team environment, and interact with all different types of people. Dr. Howell received his Doctor of Dental Surgery degree from the prestigious University of North Carolina School of Dentistry. Believing that continuing education is essential to excellent patient care, he continually seeks out the best and most current continuing education courses ensuring his patients are always given the most current treatment options available.
Along with Dr. Howell's extensive dental training, he has a passion for photography which has given him a unique eye for approaching smile design and dental esthetics. Being a CEREC doctor lets him digitally design and create beautiful same day ceramic/porcelain dental restorations using the most advanced CAD/CAM technology. While he understands most people do not like coming to the dentist, he takes pride in providing gentle, consistent care with caring attention to every patient.
When he's not learning and mastering the practice of dentistry, Dr. Howell enjoys spending time outdoors running, camping, hiking, and capturing beautiful sunrises and sunsets with his friends, family, and camera.