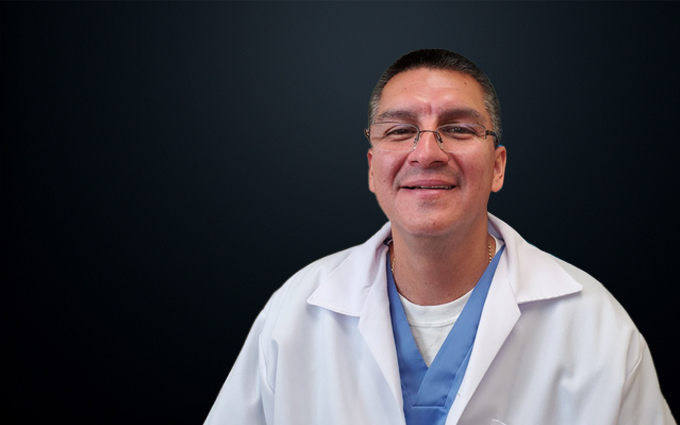 Dr. Heresi is a Fredericksburg Dentist working with a team of highly dedicated professionals. Together, they have over 30 years of combined experience!
At Heresi Dental Care, we are committed to providing our patients with the best dental care available. As advancements in comprehensive healthcare become available, our team integrates these techniques to support our patients' overall health and well-being. All of the providers at Heresi Dental maintain the highest levels of accreditation and pursue ongoing education to stay current on the latest trends in dental care.
Dr. Heresi obtained his Bachelor and Doctor of Dental Surgery degrees from the University of San Martin, School of Dentistry in Lima, Peru. He continued his postgraduate studies in Advanced Education in General Dentistry at the University of Connecticut School of Dental Medicine. His two-year residency included the latest advanced training in oral surgery, periodontal, endodontic, prosthodontic and pediatric dentistry.
Dr. Heresi is very passionate about his career, and he practices all phases of general dentistry in Fredericksburg. He is currently in the process of earning an Associate Fellowship in the American Academy of Implant Dentistry.
Dr. Heresi is originally from Peru, where he practiced for three years before coming to the United States. He has been a Fredericksburg dentist serving this Northern Virginia community for many years. Regardless of his busy schedule, he finds the time to volunteer his services at NOVA Community College Mission of Mercy and The Lion's Club in Lima, Peru.
When Dr. Heresi is not in the office practicing his passion of cosmetic and comprehensive dentistry, he spends most of his time with his wife Stacy and their two beautiful children, Christopher and Katherine.