Who We Are
We are
committed

to helping our Partners create the practices of their dreams.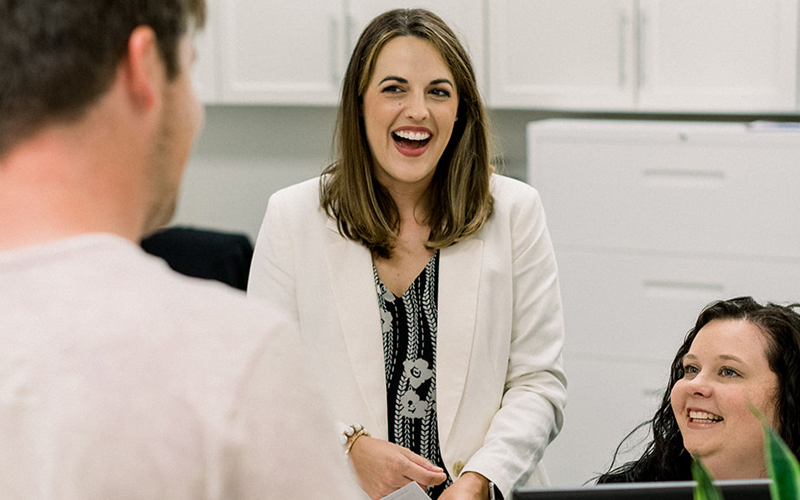 A network of shared ideas and growth
A leading suite of business services
A fully transparent, shoulder-to-shoulder economic success model
What drives the Guardian Dentistry Partners difference?
Welcome to Guardian Dentistry Partners. We're different. We're founded by a group of passionate dentists and a family office. That means we have a long-term focus on doing what's right for each of our practices.
We're not your typical dental support organization... we're a dental partnership network. Yes, we provide you with the usual support, but more importantly, we're all-in as your partner. We care as much about your practice as you do, and our network of partners are all-in in supporting each other every step of the way.
We're working to bring together purpose-driven, like-minded partners to create a truly unique partnership network. We all share in the success together. We wouldn't want it any other way.
OUR VALUES

Individuality

Our differences make us stronger, and we love having people bring the best of themselves every day.

Mentorship

We help each other learn and grow, and we strive to learn from the best and share with the rest.

Partnership

The only way we want to be successful is working together, and we want 1+1 to equal 11.

Action

We relentlessly pursue continuous improvement, and take pride in doing things right and in doing the right thing.

Caring

We care about Lives, We care about Families, We care about the World.

Transparency

We will always be straight with one another and tell the whole truth and nothing but the truth, with no politics, no drama.