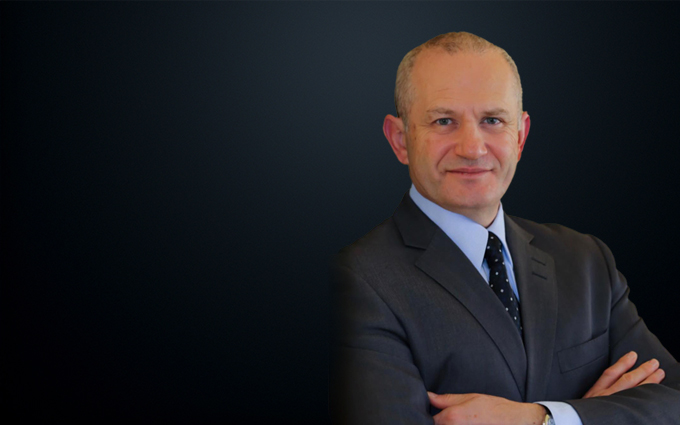 "Kaizen," the Japanese word for "continuous improvement," serves as one of the guiding principles at Roman Shlafer, DDS, PLLC.
For Dr. Shlafer, who provides a variety of general, cosmetic, and restorative dental treatments, continuing education isn't a credit requirement - it's a way of life. A firm believer in always striving for improvement, he expects the same intrinsic motivation and professional passion from every team member at his Farmington, Ml practice. Over the last 28 years, Dr. Shlafer's commitment to delivering high quality and reliable care in a warm and inviting family atmosphere has helped establish his office as one of the most trusted and respected general dentistry practices in the region.
Throughout his career, Dr. Shlafer has trained with many renowned dental experts at some of the most prestigious institutions in the field. As a dental student at the University of Michigan, Dr. Shlafer studied under several top reconstructive and cosmetic dentists. After graduating with his Doctor of Dental Surgery in 1985, he continued his education at the Center for Advanced Dental Studies in St. Petersburg, FL. During his graduate studies, Dr. Shlafer learned the principles and skills required to practice complete, quality, and predictable dentistry from the Center's founder, legendary dental expert Peter E. Dawson, DDS. In addition to the Center for Advanced Dental Studies, Dr. Shlafer also credits the training he received at the Pride Management Institution for his patient-centered approach to dentistry. While committed to staying abreast of the latest dental techniques and technology, Dr. Shlafer remains ever mindful of the applicability for his practice, only pursuing endeavors that can be implemented to improve the level of care or comfort for his patients.
For Dr. Shlafer, forming long-lasting relationships is another key component of delivering superior care. One way the practice achieves patient loyalty is by concentrating on highly customized treatment planning in addition to the mechanics of dentistry. The ideology behind this methodology is simple: Care for patients as if they were cherished family members. Taking the time to properly diagnosis and design a treatment specific to each patient's unique needs is just one way the practice distinguishes itself from competitors. Many people become lifelong patients as a result of Dr. Shlafer's ability to find solutions where past providers could not. These family values start with the team at Roman Shlafer, DDS, PLLC, where most of the staff members have worked with Dr. Shlafer for over 23 years.
When he's not caring for his patients, Dr. Shlafer enjoys spending quality time with his wife and two children. Since giving up free diving with sharks at the request of his wife, he maintains an active lifestyle through less death-defying pastimes like skiing, tennis, and golf. An avid reader, Dr. Shlafer counts Kurzweil's The Singularity is Near and Ayn Rand's Atlas Shrugged among his favorite literary works.